Make Learning Numbers Fun With This Remarkable Interactive Monkey!

Are you looking for a brand new way to teach your child the wonders of mathematics?

Help your kids discover the value of numbers with this fun and educational Monkey Balance Toy!

This fun and interactive toy will let you introduce addition and subtraction to your kids as they weigh each number on the scale!

It features specially weighted numbers and figurines that ingeniously correspond to their value on the scale!

A fun new way for your children to learn arithmetics!

Help your kids learn numbers, addition, and subtraction in one fun and interactive way with the Monkey Balance Toy!

Add And Subtract While You Play!
Made with non-toxic and safe materials!

Product Specifications:

Material: ABS

Dimensions: 10.5 x 10.3 x 2.9 inches

Weight: 1.7 pounds

Package Contents:

1 Math Monkey Scale, 1 Monkey Pack, 1 Digital Figurines Pack, 1 Base, 2 Trays, 1 Card Pack
A sturdy and easy-to-use mathematical toy for your kids!

Familiarize your child with the value of numbers while they play with the amazing Monkey Balance Toy!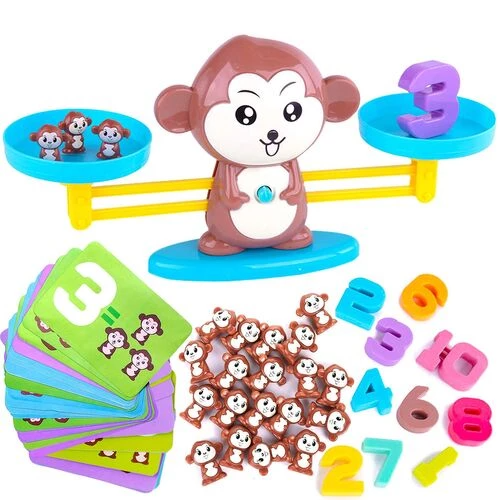 The Perfect Way To Introduce Your Child To The Magic Of Numbers!

A simple and engaging toy to delight your little ones!

This mathematical toy uses innovative weighted numbers and figurines so your child can visually associate the value of numbers while they play!

Simply place the numbers on one tray while showing your child how to count by placing the monkeys on the opposite tray one at a time!

It's designed to help your child practice and learn addition and subtraction as they match the monkeys with the numbers on the scale!

A fun way to learn the concept of numbers while your child plays!

Introduce your child to the basics of mathematics and help your child develop observation and matching skills with the unique Monkey Balance Toy now!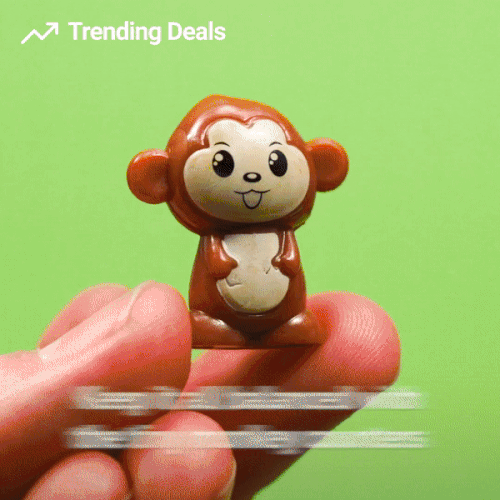 3 Buying Options, The More You Buy, The More You Save!
BEST VALUE! (SECOND OPTION BELOW)
How Long Does It Take To Ship?

We work hard with sellers around the world to get you great products at unbeatable prices. Shipping is estimated to take 14-21 Days.

What's inside a Monkey Balance Toy Set Pack?

Each pack contains one (1) Math Monkey Scale, one (1) Monkey Figurine Pack, one (1) Math Problem Card Pack, one (1) Numerical Figurine Pack, one (1) Base, and two (2) Trays.

Material: ABS

Dimensions: 10.5 x 10.3 x 2.9 inches

Weight: 1.7 pounds


What Is Our Return Policy?

We want you to be completely satisfied with your order. You may return all products within 30 days of delivery.


You can initiate a return by using the contact us page to start a return ticket. Please include your order number and the reason for the return. We will either reship a new one, apply a credit or a refund to you. We do our best to respond to all requests within 24 hours upon receiving.


At this time, Trending Deals does not refund, reimburse, cover, or otherwise be responsible for any fees not paid to Trending Deals. This includes any customs taxes or VAT as well as any return shipping costs you may incur in the return process.