Work Efficiently Even In The Dark By Illuminating Your Fingertips!
Are you struggling while working, repairing, or simply fumbling for your keys in the dark? 

Do anything at night, hands-free, and conveniently with the amazing LED Gloves with Waterproof Lights!
The gloves are waterproof which is perfect for fishing gadgets, lobstering, night casting, and other outdoor sports! 

Made of long-lasting neoprene material that exhibits good chemical stability and remains flexible in different temperatures! 

Its comfortable material has an adjustable velcro strap that fits perfectly on both men's and women's hands! 

Allow your hands to work freely even in the dark with the incredible LED Gloves with Waterproof Lights! 
Light Up Any Workspace For An Easier Execution!
Durable with extreme comfort! 

Product Specifications:

Material: Spandex and Cotton
Characteristics: Waterproof
Size: Forefinger about 4.5cm /1.77 in Thumb about 3.5cm / 1.37in
The distance between two fingers about 7cm / 2.75in
Choose either Left or Right Gloves
Package Includes:
1 x LED Glove with Waterproof Lights 

It's the ultimate tool for any task that requires light and both hands!

Whether it's repair, work, or simply your favorite night time activity in the dark, these incredible LED Gloves with Waterproof Lights will do the job!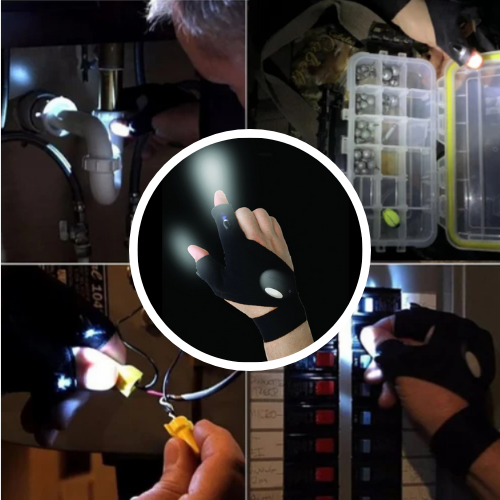 These unbelievable gloves have an anti-slip feature giving the perfect fit on your hands throughout the task! 

It can be stretched and worn on top of other gloves with minimal restriction!

The perfect hand support for handymen, mechanics, law enforcement officials, cyclists, joggers, runners, motorcycle riders, and more! 

Have a good grip and get added light while fishing, camping, and hiking! 

A fun interactive game that kids will surely fall in love with!

Skip the frustration and slide on your handy tactical LED Gloves with Waterproof Lights and get started to work!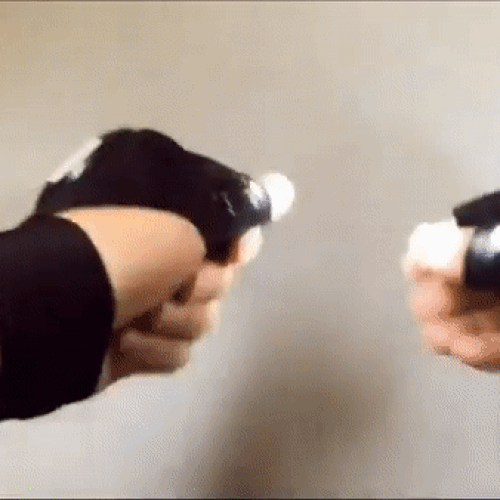 3 Buying Options, The More You Buy, The More You Save!
BEST VALUE!
(SECOND OPTION BELOW)