Save Up On Space And Keep Your Sink Perfectly Organized!
Like to keep your sink clean and tidy but don't have any place to store your cleaning materials? 

Save on space and keep your kitchen sink perfectly organized with the amazing Kitchen Hanging Drain Basket! 

This space-saving rack will easily attach to your faucet saving you space while draining your sponge in the process! 

Built with a convenient easy lock so you can quickly place it on your sink in no time! 

It's a great way to keep your sink organized without taking any space! 

Instantly drain your sponge while you keep your sink perfectly organized with the amazing Kitchen Hanging Drain Basket!
Durable And Convenient To Use!
Durable and convenient to use! 

It is made with high-quality TPR+ABS  material making it extremely durable and is guaranteed to last for years! 

Its convenient easy-type lock is intuitively designed to fit on a wide array of faucet sizes!
It features a standard hollow base to provide you with the best draining solution to keep your sponge dry and free from bacterial buildup!


Its classical shaped design makes it a perfect stylish organizer for your kitchen sink! 

Get the extra convenience that you need and organize your kitchen sink with the stylish Kitchen Hanging Drain Basket!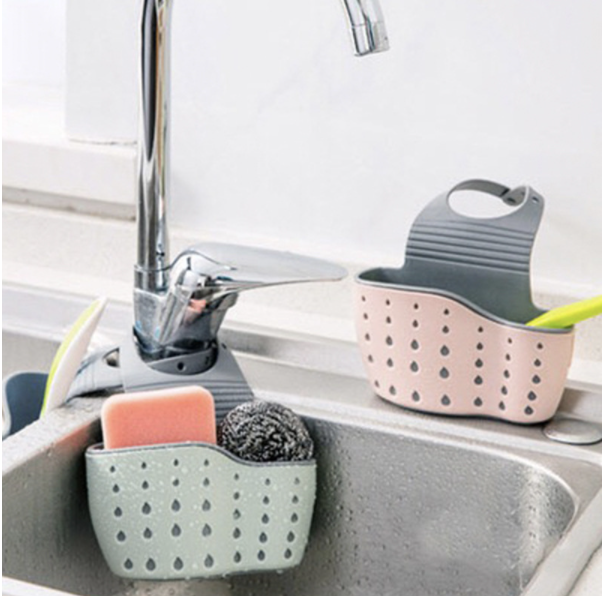 It's The Perfect Space Saving Rack!
Very easy to install! 

Amazing buttonhole for adjustment for the lock so it will be fit on your faucet and instantly have a convenient rack to store your sponge in! 

Make your cleaning utensils last longer by keeping them perfectly dry as you reduce dampness and harmful water damage! 

It can even prevent the buildup of bacteria and mold that is guaranteed to keep your family safe! 

It's the perfect space-saving rack for your cleaning needs! 

Get a safer cleaner sink and store your cleaning materials on the amazing Kitchen Hanging Drain Basket now!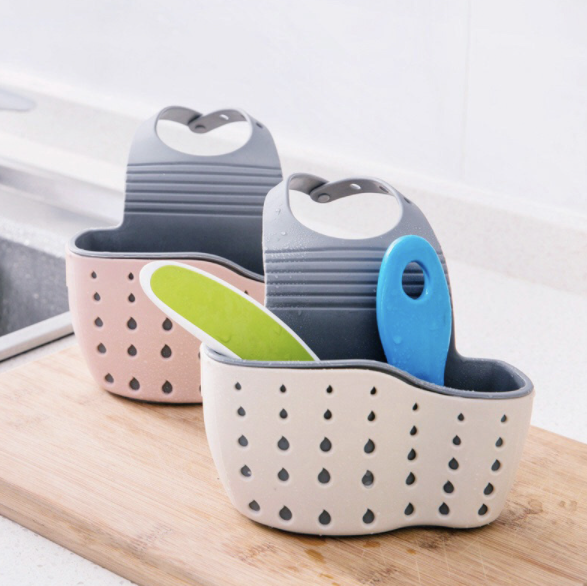 3 Buying Options, The More You Buy, The More You Save!
BEST VALUE!
(2nd Option Below!)