Make Perfect Dumplings Every Time!
Dumplings are one of the tastiest appetizers you can serve but preparing them can be challenging!
The Dumpling Mould can help make dumpling preparation quicker and easier!
 Made of stainless steel, it is hygienic to use and extremely easy to clean!
Durable and won't warp under stress or pressure, it can conveniently mold as many dumplings as you need!
Takes away the worry that your dumplings wouldn't look the way they should!
The Dumpling Mould will definitely make you ready quicker in preparing your dumplings any time!
Quick And Easy Way To Make Dumplings!
The Dumpling Mould can be used not only for preparing dumplings but also for preparing ravioli, fruit pies, pierogis, gyozas, wontons, crab rangoons, samosas and more!
Extremely easy to use, simply wrap your filling using the appropriate dough mixture, place it in the mold, close the lid and press down!
No more ugly looking dumplings that, even though tastes good, don't look appealing to eat!
Provides easy and effortless operation, you'll be pumping out dumplings in no time!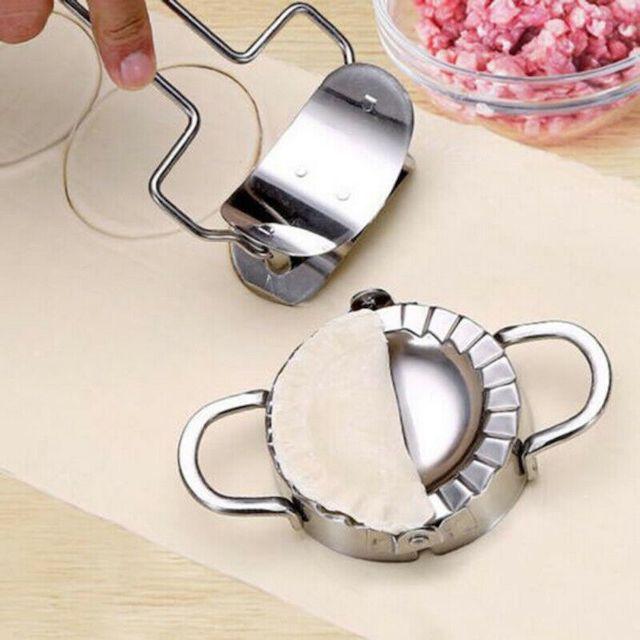 Make Dumplings Like A Pro!
Well built and sturdy, it can last for years!
Uses safe and non-toxic material, it is perfect for use at home and even in restaurants!
Effortless and hassle-free operation saves you time and worry!
Use it for preparing a wide variety of appetizers and finger foods!
No more worrying about not-so-perfect dumplings!
Get the Dumpling Mould now, and produce dumplings like a pro!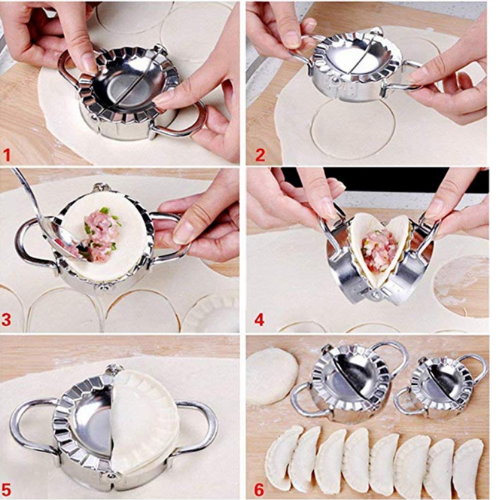 3 Buying Options, The More You Buy, The More You Save!
BUY 2 GET 1 FREE! (SECOND OPTION BELOW)
How Long Does It Take To Ship?

We strive to provide you the best shopping experience and are working hard with sellers all over the world to get you great products at unbeatable prices! Due to our products coming from hundreds of sellers, our shipping is estimated to arrive at your doorstep within 14-21 Days.


How many Dumpling Mould in one set?

Each pack comes with a  Dumpling Mould Set.

Color: Stainless steel color.
Material: Stainless steel. Food safe 304 stainless steel is corrosion resistant and dishwasher safe.
Size: tuba has a diameter of 9.5cm, the diameter of the trumpet is 7.5cm.




What is Our Return Policy?

We want you to be completely satisfied with your purchase. If you're unhappy with the product, you can return the item within 30 days of receiving the item.




You can initiate a return using the contact us page to start a return ticket. Please include your order number and the reason for the return. We will either reship a new one, apply for credit, or refund you. We do our best to respond to all requests within 24 hours of receiving them.




At this time, Trending Deals does not refund, reimburse, cover or otherwise be responsible for any fees not paid to Trending Deals. This includes any customs taxes or VAT as well as any return shipping costs you may incur in the return process.