Keep Your Furniture Scratch Free With These Reinforced Stickers!

Does your cat have a knack for scratching up your newly bought couch?

Keep your furniture protected from your cat's sharp claws with the remarkable Furniture Cat Scratch Protector!

This amazing scratch guard is guaranteed to provide your furniture that well needed protection from your cat's sharp claws!

Made of premium quality reinforced vinyl to ensure that it is thick enough to protect your furniture from damage!

It's a must-have furniture protector for every pet owner!

Start keeping your furniture intact and get the peace of mind that you've always wanted with the amazing Furniture Cat Scratch Protector!

Reinforced Vinyl Stickers!
Extremely durable reinforced vinyl stickers!

Made of specially designed thickened vinyl to provide you with the ultimate scratch protection for your furniture!

Each scratch guard is fully transparent to provide you with adequate protection without damaging your furniture's look!
Its extreme flexibility is designed to bend and follow your furniture's contour for a more secure fit!
It's the perfect instant scratch protector for your home!

Get amazing long-lasting protection for the furniture in your home with the remarkable Furniture Cat Scratch Protector!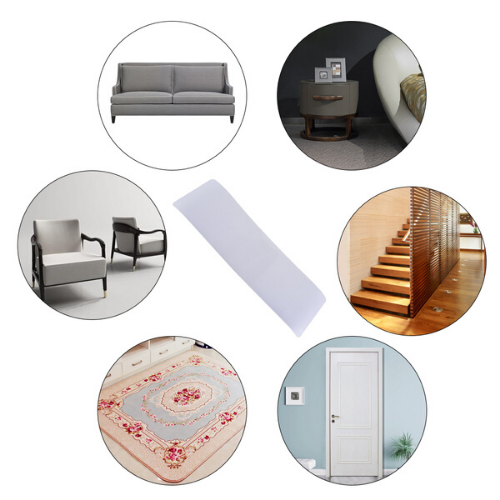 Protective Self Adhesive Pads!

Protective self-adhesive pads!
Coated with a specialized adhesive layer so you can instantly stick them to any furniture with ease!

Simply stick these protective covers onto your couch or carpet and be amazed as it instantly keeps your cat's claws at bay!

It uses specially thickened vinyl that is guaranteed to protect your furniture from damage for years!

It's the ultimate cat protection for your couch!

Protect your carpet, couch, beds and so much more, and keep them scratch-free with the remarkable Furniture Cat Scratch Protector now!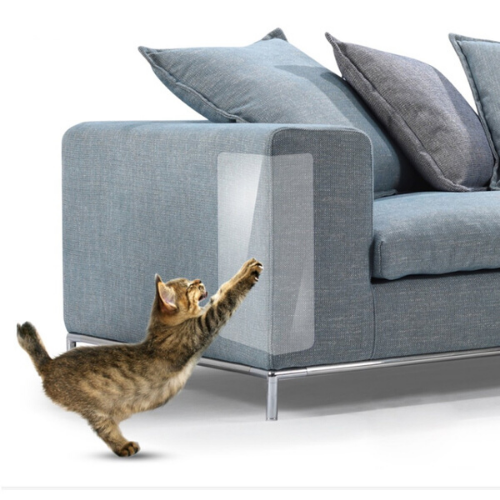 3 Buying Options, The More You Buy, The More You Save!
BUY 2 GET 1 FREE (2nd Option Below!)
How Long Does It Take To Ship?

We strive to provide you the best shopping experience and are working hard with sellers all over the world to get you great products at unbeatable prices! Due to our products coming from hundreds of sellers, our shipping is estimated to arrive at your doorstep within 14-21 Days.


How many Furniture Cat Scratch Protector in one set?

Each pack comes with one (1) Furniture Cat Scratch Protector.

Product size:




2PCS 14X30CM

4PCS 14X30CM

6PCS 14X30CM

2PCS 14X40CM

4PCS 14X40CM

6PCS 14X40CM

2PCS 14X50CM

4PCS 14X50CM

6PCS 14X50CM


What is Our Return Policy?

We want you to be completely satisfied with your purchase. If you're unhappy with the product, you can return the item within 30 days of receiving the item.




You can initiate a return using the contact us page to start a return ticket. Please include your order number and the reason for the return. We will either reship a new one, apply for credit, or refund you. We do our best to respond to all requests within 24 hours of receiving them.




At this time, Trending Deals does not refund, reimburse, cover or otherwise be responsible for any fees not paid to Trending Deals. This includes any customs taxes or VAT as well as any return shipping costs you may incur in the return process.